The Saving of Bill Blewitt (1937, Crown Film Unit)
"It's all about how Bill saved up to buy a new boat when his was wrecked. All the parts are acted by the villagers of Mousehole in Cornwall. There are 2 buses seen. The first one is ACV350, a nice glorious close up (a Morris Commercial???).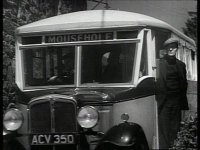 The second one is really distant and I have no idea what it can be. (Something from Western National perhaps?)."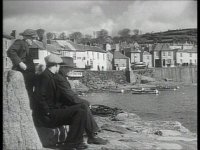 (thanks Bob Wingrove)